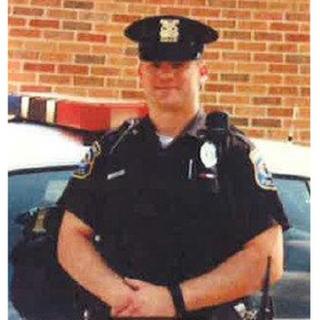 A white US police officer who found he has sub-Saharan African ancestry via DNA testing has gained a payout after claiming racial abuse.
Sergeant Cleon Brown, a police officer in Hastings, Michigan, sued the drive after alleging his colleagues racially taunted him over his DNA check outcomes.
He claims they mocked him after he revealed that he was 18-33% "sub-Saharan African".
Sgt Brown will now obtain $65,000 (£49,000) from the town's insurers.
The 19-year veteran of the police drive initially sought not less than $500,000 in his lawsuit, in keeping with US media.
He's on paid administrative go away till 31 October, when he plans to resign.
Sgt Brown alleges that the police chief referred to him as "Kunta," an obvious reference to a slave character within the guide Roots: The Saga of an American Household, whereas different officers whispered "Black Lives Matter".
"And it made me so mad," Sgt Brown advised WJBK-Information. "I keep in mind saying to the chief, 'I can not imagine you simply known as me that.'"
Town had argued that he had taken half within the insensitive jokes, and had himself commented that the outcomes revealed "why he likes rooster a lot" and that "the 18% is all in my pants".
In a single incident, Sgt Brown claims that he found a black Santa Claus figurine in his Christmas stocking with "18%" written on it.
"I name it straight up racism," he advised WDIV-Information.
This week, the town council agreed to the settlement, saying it should enable Hastings "to focus its efforts and sources on extra productive endeavours".
"Town didn't imagine the lawsuit had benefit," Metropolis Supervisor Jeff Mansfield advised native media.
"However when evaluating the settlement to the price and disruptive impact of defending the case, it was within the metropolis's greatest curiosity to resolve the case on the phrases within the mediated settlement settlement."